The Subway To Stupidville
Patrick Condon is the James Taylor chair in Landscape and Livable Environments at the University of British Columbia's School of Architecture and Landscape Architecture and the founding chair of the UBC Urban Design program.
Prof. Condon is worth listening to, as he gets it about transit, which is a rare commodity with Metro Vancouver's academia .
Building with SkyTrain, has turned into the Canadian version of Lysenkoism, where there has been a grand distortion of the transit planning process, to favour pre determined political, academic and bureaucratic biases.
Definition of Lysenkoism: metaphorically describes the manipulation or distortion of the scientific process as a way to reach a predetermined conclusion as dictated by an ideological bias, often related to social or political objectives.
They're all aboard. But here's why we should pull the emergency brake.

By Patrick Condon Today | TheTyee.ca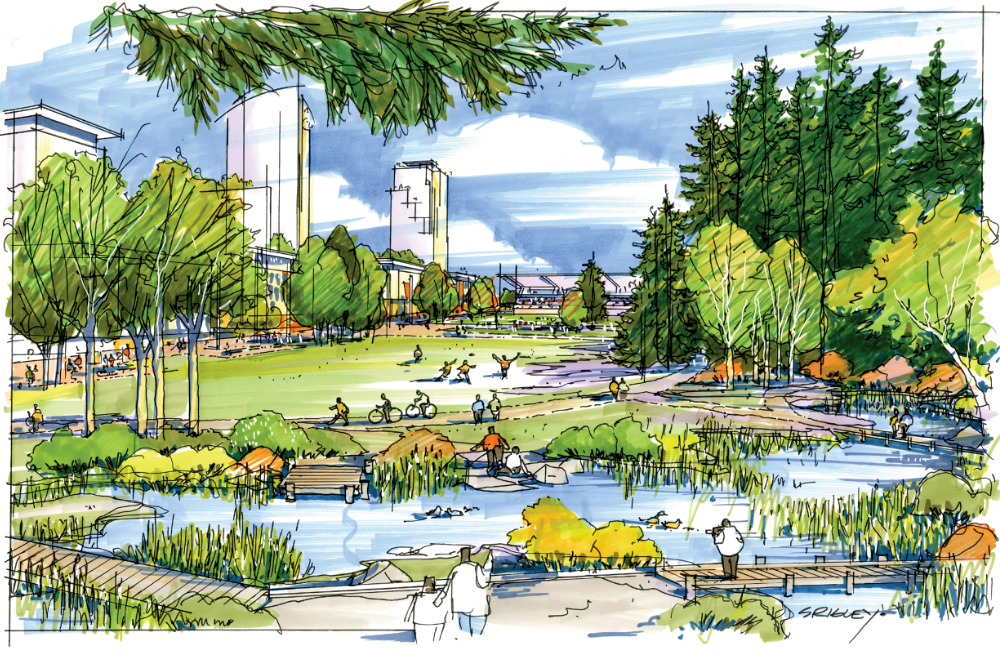 You might think a mega-project with huge cost risks would become a major issue dividing candidates who aim to be mayor. Not this time in Vancouver, where all four of the so-called leading candidates give at least weak support to extending all the way to the UBC, a Broadway subway that so far is slated just to run to Arbutus Street.

Some candidates are more fully on board than others. Mayoral candidate Shauna Sylvester seems the most wildly enthusiastic, saying that, "Once we start digging… we need to connect to (UBC)… you don't start and stop again."

Sorry, yes you do, if the gamble is too great, the price tag is too high, and the supposed reason for the project doesn't add up.

The price tag. The already-slated stretch of the Broadway subway, which would start at Commercial Drive and end at Arbutus Street, was supposed to cost $2.1 billion but now is pegged at $2.8 billion. Running it out to UBC could add $4 billion more, as we elaborate below. Perhaps a lot of Vancouverites aren't worried because they figure the feds or province are certain to cover almost all of it. They should worry.

The gamble. Three sources of funding are earmarked for the Broadway subway to Arbutus: federal, provincial and local — local meaning a combination of money from local taxpayers and TransLink, according to press reports. But as mayoral candidate Kennedy Stewart recently acknowledged, the precise mix of funding for the Broadway subway to Arbutus is not yet a done deal. Ottawa's share is not guaranteed until the federal budget is passed this spring. Even less certain is how the province and local funders might chip in. That's because we remain in the dark about who can lay claim to the region-wide transit focused development tax approved by the province. Is that development tax revenue money going to be credited to the local share or the province's share? We don't know.