Is common sense finally making its way with politicians in Victoria?
Is the $4 billion price tag for the 16 km Expo Line extension to Langley (the Reelection Line) scaring the provincial treasury?
Has BC's explosive fire season, capped with record breaking temperatures, finally conveying the message that politcal prestige must take a back seat to political reality?
Probably a combination of all three.
There ar many hurdles that must be crossed for the "return of the interurban", including the entrenched SkyTrain Lobby, but the shock of extending the Expo Linr to surrey will cost around $250 million per km. versus the $9 million/km for a full build Leewood Study, connecting Vancouver/Richmond, to North Delta, central Surrey, Cloverdale, langley, Abbotsford, Sardis.Vedder, and Chilliwack.
For the cost of a 16 km extension of the Expo Line to Langley, we could build a regional passenger rail system connecting Richmond/Vancouver to Hope, on both sides of the Fraser River, with a train every 30 minutes to and from Vancouver!
It is time to think out of the "SkyTrain" box and invest in a proven regional railway network, starting with a Richmond/Vancouver to Chilliwack passenger service using the former BC Electric Railway route.
For more information about Rail for the Valley Click Here.
For more information about the Leewood Study Click Here.
B.C. considering Interurban for future transit

TransLink rejected the route, local advocates have lobbied for it

The provincial government is considering the future of the old Interurban rail link through Surrey, Langley, Abbotsford, and Chilliwack.

Bowinn Ma, B.C.'s minister of state for infrastructure, visited a number of transit hubs along the Trans Canada Highway in Langley on Wednesday, July 21.

Ma said that the government is looking at land use and how the highway interacts with other transit options, including SkyTrain, as well as other potential rail commuter projects such as reviving the Interurban.

"We are taking a serious look at seeing whether that's a viable option," Ma said.

The Interurban line existed from the early 1910s to the 1950s, and was officially known as the British Columbia Electric Railway.

At its peak, it extended all the way from Vancouver through Burnaby, New Westminster, across the Fraser River to Surrey, and through Langley as far east as Chilliwack.

It provided passenger and light cargo service for what were then predominantly rural communities south of the Fraser River and out into the Valley.

The rail lines are still in place and are used by mile-long fright trains as part of the Southern Railway of British Columbia.

Ma said the province is looking at how various transit and road components fit together as part of an Integrated Transportation Development Strategy.

The resumption of the service has been promoted by South Fraser Community Rail, with involvement of local political figures like former Langley Township mayor Rick Green and former premier Bill Vander Zalm, who held "Rally for Rail" events in 2019.

However, a 2019 TransLink report said the existing rail route would be expensive and in many areas it does not connect high-density neighbourhoods. The rail line is close to Cloverdale and passes through downtown Langley's core and the Gloucester Industrial Park, but much of its length in Langley is in rural areas.
Ma also said the province will extend the route of BC Transit's Fraser Valley Express bus, which currently stops at Langley's Carvolth transit hub, all the way to the Lougheed SkyTrain Station in 2022.

Removing transfers between TransLink jurisdictions and BC Transit areas helps reduce inconvenience, Ma said.
Prime Minister Trudeau wants cool photo-ops for the federal election, coming sometime this summer and fall.
The mayor of Surrey wants cool photo-ops for next years civic election in 2022.
Premier John Horgan wants cool photo-ops for anything not involving  Covid and wildfires and for the provincial election in 2024.
Politicians need a good back drop for cool photo-ops, showing voters of themselves smiling, while spending billions of dollars of taxpayer's money on politically prestigious transit projects. And what makes a better backdrop for cool photo-ops is thousands of tons of concrete in the guise of the Movia Automatic Light Metro, otherwise known as "SkyTrain".
The Expo Line extension to Langley should be called the Reelection Line, because that is what it has become and not better transit.
Yet, the very same politicians singing hosannas for the "Reelection  Line" do not mention the higher taxes, higher user fees and fare increases needed to pay for their "Edsel" light metro. Higher taxes, higher user fees and fare increases make for very bad photo-ops.
The "Reelection Line" bill will come sometime after 2024, keeping all politicians safe for another election cycle.
This is standard for how transit is planned in BC and has been successful for over 40 years!
The Reelection Line brought to you by the tax and spend federal, provincial and civic politicians where the taxpayer is always held for ransom.
We all know about the $3.95 billion 18 km extension of the Expo line to Surrey with all the hype and hoopla of the SkyTrain Lobby is in full swing.
Back in the Waterloo region of Ontario, $2.2 billion buys you 37 km of light rail!
The comparison between Surrey and Kitchener-Waterloo-Cambridge, (the urban areas of Waterloo Region) is uncanny. Similar growing populations, basically suburban municipalities on the edge of a larger City region. The only difference is the choice rail transit.
Ion Stage 1 opened in June, 2019, the final cost was $868 Million for 19 km. Stage 2 is expected to start construction in 2028 and opened by 2032. The cost of the 18 km extension is expected to be $1.36 Billion. That's 37 km for $ 2.228 Billion that's considerably less than $3.95 for 18km of SkyTrain.
More route mileage for LRT, means more destinations served, means far more user friendly, means a far better chance of attracting the all important motorist from the car and I like those apples!
Stage 2 ION light-rail project receives provincial clearance

The move allows the Region of Waterloo to seek provincial and federal funding for the 11.18-mile light-rail project.

An ION light-rail train operating through the snow.

Region of Waterloo

The government of Ontario has approved the Transit Project Assessment for the Stage 2 ION light-rail project in the Region of Waterloo, clearing the way for the municipality to seek funding from provincial and federal sources.

"We're thrilled to be able to proceed with delivering Stage 2 of ION light-rail transit to residents in Waterloo Region," said Karen Redman, Regional chair of the Region of Waterloo. "Stage 1 has been an incredible success getting people to where they need to go in a fast, reliable and affordable way. We're committed to providing this much-needed service to community members in Cambridge."

Stage 1 ION LRT opened to the public on June 21, 2019, and has carried millions of riders along 19 kilometers (11.8 miles) of light rail with 19 stations between Conestoga Station in Waterloo to Fairway Station in Kitchener.

Stage 2 ION will nearly double the number of light-rail miles and link Waterloo, Kitchener and Cambridge through 18 kilometers (11.18 miles) of light rail with eight stations.

By 2051, Waterloo Region's population is expected to reach more than 900,000 residents.

"The city of Cambridge is excited about this milestone that brings us closer to seeing rapid transit in our community," said Mayor of Cambridge, Ontario, Kathryn McGarry. "ION will give Cambridge residents a convenient and sustainable alternative to travelling by car and move people seamlessly not only between the other two urban centers, but to the many businesses and amenities within our own community. When finished, ION will help create an even more connected and inclusive Waterloo Region."

Along with providing a safe mode of transportation for the growing community, light rail has also fostered local economic development, with more than C$3.5 billion (US$2.83 billion) in investment in the central transit corridor.

"We're creating a world-class community that's sustainable, inclusive and positioned for the future," added Chair Redman. "Stage 2 of light-rail transit will continue to make Waterloo Region the ideal place to live, work and play."
First question:
Where is the almost $1 billion in funding needed to make the Expo Line extension to Langley a go?
Second Question:
Mr. Horgan and the Mayor's Council on Transit, what taxes have to be increased to pay the estimated $1 billion in outstanding funding?
Now, the story in question.
Not even a week has gone by and Surrey council has shown what their real SkyTrain agenda is all about.
It is all about development and rubber on asphalt. This is what Prime Minister Trudeau and Premier Horgan are supporting, as the province is burning around them mainly due to climate change.

These guys want more of the same!
The City of Surrey and the two Langley's, by acting as the ultimate spoiled child and now have got the SkyTrain toy so their city's can be just like Vancouver.
The $3.95 billion, 18km SkyTrain is a showcase of dated thinking, tinged with corruption, yellow journalism and gross politcal malfeasance.
Back in the 1970′s 80′s, Vancouver was just like any other city with rush hours in the morning and afternoon, taking workers to and from the city from the suburbs. Ridership was assured and new public transit philosophies were quietly ignored, as the good burghers "knew best.
Today public transit has changed dramatically; the old rush hour in and out philosophy doesn't work as well anymore as the demographic shift in downtown Vancouver has changed from offices to high rise condo's and towers. Business have relocated to the outer reaches of Metro Vancouver and beyond, up the Fraser Valley, where the car is needed to access them.
A good example is Molson's Breweries, which was an icon on Burrard in Vancouver, has now relocated to Chilliwack.
Surrey's new land rush along the $3.95 billion, 18 km Expo line extension has begun, with new highway construction through the ecologically sensitive Green Timbers. The one question that is ignored is that where are the commuters commuting too? Again, demographic change tells me, more are going east than west.
For all the angst, duplicity getting a $3.95 extension to the Expo line, the City of Surrey and the two Langley's are getting a dated piece of kit, designed for 1980′s transit solutions and not for transit in the 2020′s, where flexibility in operation is key attracting new ridership. In essence, they are buying an Edsel
When completed, by 2030, Metro Vancouver will be in endemic gridlock; the war on the car will see wholesale change in councils to more car friendly politicians and SkyTrain will continue to suck scarce transit monies, subsidizing a museum piece.
Not only are the NDP paving paradise and turning it into a parking lot, so is Surrey Council!
SkyTrain line through Surrey's Green Timbers forest involves four-lane Fraser Highway

'Optimized' project plan OK with president of Green Timbers Heritage Society, but not others

Now that prep work for Surrey's SkyTrain line extension has been given the green light, attention has turned to the road through Green Timbers Urban Forest where tracks will be built.

The city plans to four-lane Fraser Highway to "optimize" the rapid-transit project, in one of the city's most congested road corridors.

Drawings of an elevated SkyTrain line are shown in a September 2020 report to city council.

"Staff have worked with TransLink to optimize the project design," concluded Scott Neuman, Surrey's general manager of engineering, "including the ability to complete SkyTrain plus four-lane widening using an approximate (27.5-metre) optimized cross-section through GTUF (Green Timbers Urban Forest) entirely within the road allowance, with no impact to GTUF and only an incremental increase in tree loss compared to TransLink's original two-lane design."

Don Schuetze, president of Green Timbers Heritage Society, says there's been talk of widening that stretch of Fraser Highway since the 1990s. "I've got a folder just filled with discussion about it – lots of ink spilled on it, and blood and sweat and tears," Schuetze told the Now-Leader.

"My understanding is they're going for a more minimal concept now, and that's important," he added.

"A few years ago they were talking about 45 metres across, for LRT. They've obviously done some thinking about how they did it with 100th Avenue, which they widened a couple years ago – and I think they did a good job. It was, 'How narrow can we make this so that we impact the forested area the least amount?' I think they're following that same line of thinking with Fraser Highway."

Schuetze said "it's not a great idea to encourage more traffic through a forested area like that, just like it's not a good idea to encourage more in a school zone, for example. But if you've got to do it, then I think they've put some thought into it. They're asking for opinions and are being as reasonably sensitive as they can, given the constraints they have."

On Monday (July 12), Surrey council awarded a $5,384,600 contract to B&B Contracting Ltd. to widen Fraser Highway from 96th Avenue to 148th Street in preparation for construction of the Surrey-Langley SkyTrain expansion.

Surrey heritage advocate Jim Foulkes questions the need for four lanes on that highway section.

"The only congestion on Fraser Highway is caused by the light at 144th (Street). You go out there and look, that's what causes the backup into Green Timbers, it's not the two lanes through Green Timbers that's backing things up.

"With SkyTrain," he added, "it's gone from rails on the ground to putting the monstrous noisy thing up in the sky. So why would you build a wider highway for cars when you have rapid transit? Make up your mind. Why do we need four lanes there? You know, in Vancouver on Cambie Street they put the whole damn SkyTrain underground, they tunneled it. Why don't do they do that in Surrey? Why are we a second-rate cousin like that?"

Fraser Highway has become the busiest two-lane road in Surrey, with more than 28,000 cars per day, according to the city report.

The "optimized design" on the stretch through Green Timbers aims to reduce the road footprint and protect high-value trees along the north side of Fraser Highway, the report says.

The 22.5-metre, four-lane design "only slightly impacts additional Bylaw Trees, relative to TransLink's base two-lane design, requiring tree removal to accommodate SkyTrain. All of these trees are within the existing road allowance, and there are no trees within GTUF being impacted by the optimized design. Furthermore, staff's optimized design is a significant improvement from the original 40m wide, four-lane LRT design, as it prevents approximately 300-350 Bylaw Trees from being removed within the road allowance."
Despite the churlish comments who oppose Zwei's views on transit, claiming that I somehow invent issues and more, the following comment came via a chap I was corresponding with in Ontario and I just cannot help but agree.
Canadian transportation is now so hideously politicized that I just don't see how we can bring any common sense and fiscal responsibility back into the issue.
In Metro Vancouver, when you have major universities resorting to a transit version of Lysenkoism ……….
Lysenkoism is a term that identifies as any deliberate distortion of scientific facts or theories for purposes that are deemed politically, religiously or socially desirable.
……….. to promote a transit mode, once supplied by Bombardier Inc. and actively promoting hugely expensive mega projects, the Broadway subway and the Expo Line extension to Langley, such planning boarders on professional and academic  misconduct.
*
Only in Vancouver, with the backing of graduate planners and engineers, the SkyTrain light metro system is extended and not just ignoring light rail, they actively condemn the mode through dubious claims and grossly misleading information.
*
The grossly overstated density issue is one of these issues and the SkyTrain light metro network is not being built to provide better transit, instead it is to promote densification of properties along its route. This densification sees the replacement of affordable housing and replaced with unaffordable high rise condos and towers, which translates to big profits by land speculators and land developers.
You folks need to get soothing, worthwhile hobbies.  If you're going to keep bashing your heads against the Canadian transportation brick wall in your spare time, you'll all be coronary cases before long.  Fixing this situation is now an impossible task thanks to generations of politicians operating on behalf of their corporate bagmen, who are the ultimate profiteers.

*

Our formerly semi-credible and affordable public transportation system is gone and I don't see it returning thanks to, as Captain Renaud says in Casablanca, "the usual suspects."
All one can do is to sigh.
It is a no-brainer why SkyTrain light-metro is being extended to Langley and it is the same for the Broadway subway, with a combined cost of $7 billion.
Three guesses and the first two don't count.
It all about land speculation and land development.
SkyTrain acts as a driver for municipal councils to relax zoning (up-zone) properties along the light-metro route. Assembled lands that are up-zoned for development means huge profits for land speculators and developers. Huge profits for developers means large politcal donations for the "right sort" of civic politicians at election time.
Those who support SkyTrain expansion are amply rewarded.
So the tiresome circle of building SkyTrain → land speculator profits → developer profits → demovictions → politcal contributions → higher fares → reduced transit service → more SkyTrain planning → building SkyTrain → land speculator profits → developer profits → demovictions → politcal contributions, and so on, and on, and on.
And to think the taxpayer and the transit customer is paying for this $7 billion grift!
Better transit for the Fraser Valley? Er no, just new condos at Whistler, Mexico or Hawaii for the privileged few, paid courtesy of the taxpayer.
It's difficult to compare how land prices in areas around the Surrey to Langley line will increase compared to what happened in other SkyTrain corridors.

Jul 14, 2021

Presale condo sales near the proposed Surrey-to-Langley SkyTrain corridor are growing faster than in surrounding areas, according to real estate experts.

"We have noticed some additional activity in the City of Langley, where the line will terminate, as well as along parts of the line in Surrey," said Michael Ferreira, managing principal at Urban Analytics, which tracks presale condo projects.

The tricky part, he said, is figuring out what can be attributed to the SkyTrain as opposed to the lift of the "crazy pandemic" real estate market.

Based on Urban Analytics' own data, said Ferreira, there has been "an approximate 15- to 20-per-cent increase in sale values of condos and townhomes in these areas from 2020 to 2021 compared to a 10- to 15-per-cent increase in neighbourhoods of Surrey and Langley not influenced by the SkyTrain line."

When it comes to land sales, the interest is more stark. Connor Edinger, manager of land and asset data at Urban Analytics, looked at sites with multi-family development potential along that future Surrey-to-Langley SkyTrain corridor.

He compared the average price per square foot land prices from 2016 to 2019 for these properties with 2020 to May 2021, and found that prices for lots designated for medium- and high-density multi-family development, such as apartments up to and above six storeys, increased 24 per cent while prices for low-density sites, such as townhomes and row houses, rose 32 per cent.

Total sales for multi-family development sites sold in Langley City in 2021 are on pace for about $73.4 million, based on sales of $30.6 million between January to May, said Edinger.

That would be slightly down from the $90.1 million in 2020, although still a significant jump from $33.8 million in 2019 and $35.2 million in 2018 — and even from the boom years of 2017 and 2016, when sales were $57.4 million and $31.9 million, respectively.

Last week, the federal government officially committed $1.3 billion to fund the SkyTrain extension from the King George station in Surrey along Fraser Highway to 203rd Street in the City of Langley.

For now, it is a corridor marked by a lot of older car dealerships, some vacant land and strip malls in the Surrey portion, with more patches of bare land as it heads into Langley.

It is impossible to predict how surrounding land values will escalate compared to the way they did for commercial properties and single-family home lots when the Canada Line was built along Cambie Street in Vancouver or the Millennium Line by Brentwood Mall in Burnaby.

"It's quite difficult to quantify," said Kevin Murray, a senior sales associate at CBRE's national apartment group. "Even the Broadway corridor (in Vancouver) is still up for speculation. Ultimately, the driving factor for land value is the rezoning potential and the change in the official community plan allowing for increased density due to the planned SkyTrain. If a property is in close proximity to the SkyTrain, but it doesn't allow for an upzone, the value won't change all that much."

He said only properties that allow for major development potential, such as building a high-rise, will see a significant increase.

He pointed to the properties on Fraser Highway that have been owned by Bucci Developments since the mid-1970s. One is assessed at around $6.5 million and the other at $9.6 million, but they are "worth a lot more based on their density and development potential."

In recent years, Bucci has been planning a major redevelopment just east of what is being presented by TransLink as a future SkyTrain station near 160th Street. The vision includes condo towers that are 30 storeys high and an extensive, mixed-use hub. But for now, the Bucci sites are occupied by a pair of small, low-slung, used-car dealerships.

"Overall, any properties that are on the corners of the SkyTrain stops will probably see the largest increase and demand from prospective investors/developers," said Murray.

Bucci Developments hopes to get shovels in the ground in two years, said Peter Kiidumae, Bucci Investment Corp.'s director for asset management.

"There is no doubt (the SkyTrain) will impact real estate values and encourage more intensive development as evidenced by the increased interest of investors and developers enquiring about purchasing our properties."

Langley City Mayor Val van den Broek said a final draft of its new official community plan and zoning bylaw updates was signed off in June, and these will go to a third reading for approval.

"This will be an entire revitalization," she said. "We want (our transit-oriented developments) to be pre-planned. We want to say to developers, 'This is what we want here.'"
A must read.
As the SkyTrain light metro system is mostly constructed with concrete and what we see is only about 25% of the concrete used, with the rest underground, all with classic rebar construction, it is safe to say;
SkyTrain's billion dollar concrete bill is coming due sooner than one thinks.
America's trillion-dollar concrete bill is coming due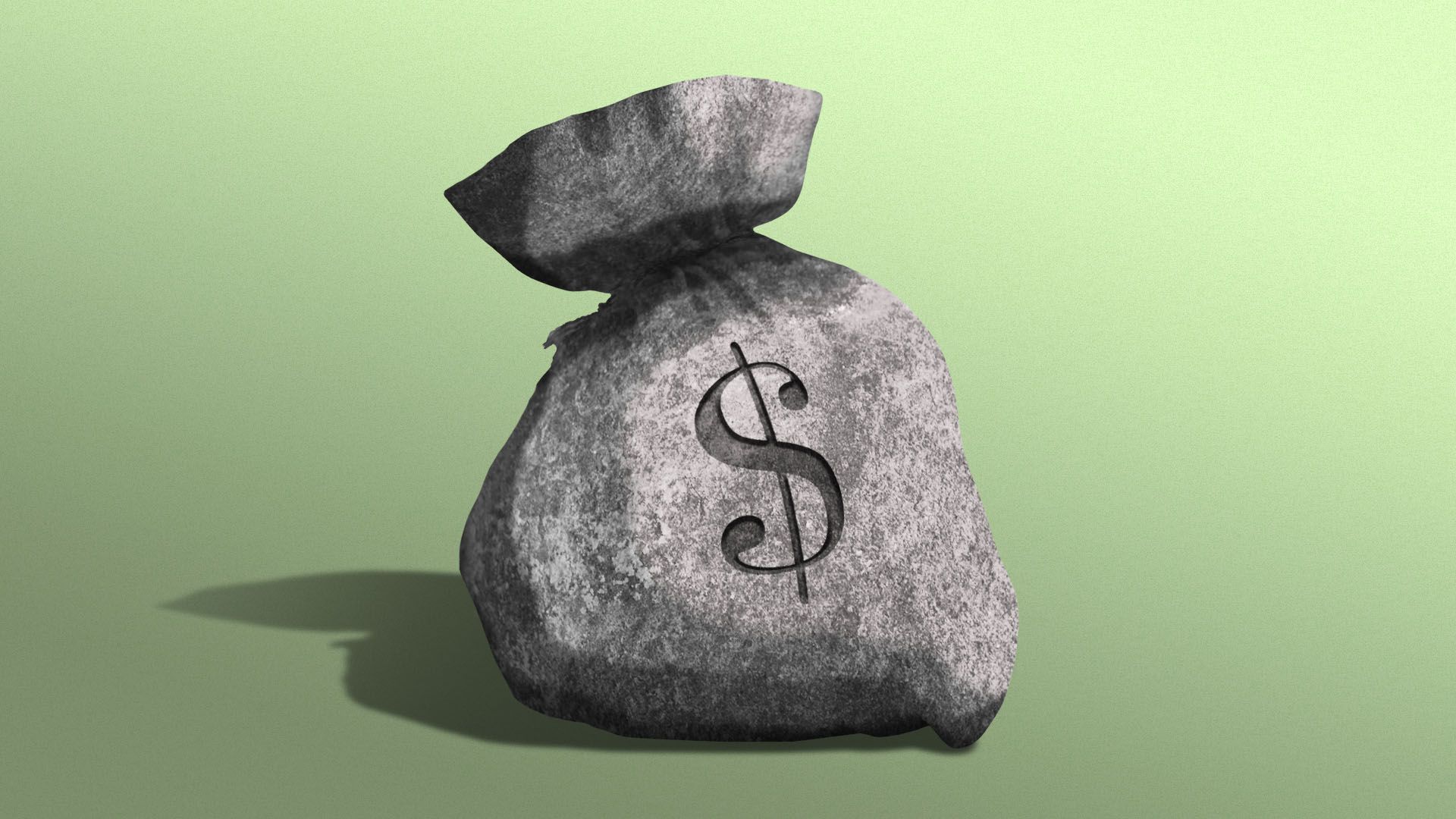 Illustration: Sarah Grillo/Axios
Concrete construction no longer lasts thousands of years, like the Pantheon in Rome. Instead, its lifespan is roughly 50-100 years, thanks to the way in which modern concrete is reinforced.
Why it matters: That means a multi-trillion-dollar bill is coming due right around now, in the form of concrete construction that needs noisy, dirty, expensive repair.
The collapse of a residential tower in Surfside, Florida, is a stark reminder of how catastrophically concrete can fail.
Just as the collapse of the Morandi Bridge in Genoa caused Italy to start paying much more attention to remedial infrastructure projects, the Surfside tragedy might help focus America on the urgent need to fix buildings that are nearing the end of their initial lifespan.
The big picture: As Robert Courland explains in "Concrete Planet," modern concrete is poured around steel rebar, which gives it tensile strength. But tiny cracks — found in all concrete — cause water to start rusting the steel, which then expands, cracking the concrete.
Photos of the Surfside basement taken before the collapse show steel rebar breaking all the way through the concrete to the point at which it is fully exposed to the salty and humid Florida air.
By the numbers: One of the most famous concrete buildings in America, Frank Lloyd Wright's Fallingwater, cost $155,000 to build in 1936 — about $2 million in 2001 dollars. The cost of repairs in 2001 came to $11.5 million.
Similarly, repairs to Wright's concrete Unity Temple are estimated at roughly 20 times the original construction costs, even after adjusting for inflation.
How it works: Once rebar starts corroding, the standard fix involves jackhammering the concrete to expose the steel, brushing the steel to remove the rust, reinforcing the rebar as necessary, and then covering it all back up again with carefully color-matched new concrete.
That labor-intensive extreme noise and dust is actually the green, environmentally sensitive solution. The only alternative is demolition and replacement with an entirely new building — something that involves a much greater carbon footprint.
Between the lines: Because concrete fails from the inside out, damage can be hard to detect. And because concrete looks so solid and impregnable, necessary maintenance is often skipped, causing massive bills later on.
Local governments are in charge of ensuring building safety, but their willingness and ability to do so varies widely. The owners and residents of concrete buildings often try very hard not to think about corrosion, just because the costs of fixing it are so enormous.
The bottom line: The amount of money needed to fix existing infrastructure (nearly all of which is concrete, in one way or another) stands at roughly $6 trillion, according to the American Society of Civil Engineers. That number does not include homes, offices and other private buildings.
If you live in a concrete building that's more than 40 or 50 years old, it's an extremely good idea to check carefully on just how well it's been maintained, lest you find yourself with an unexpected seven-figure repair bill — or worse.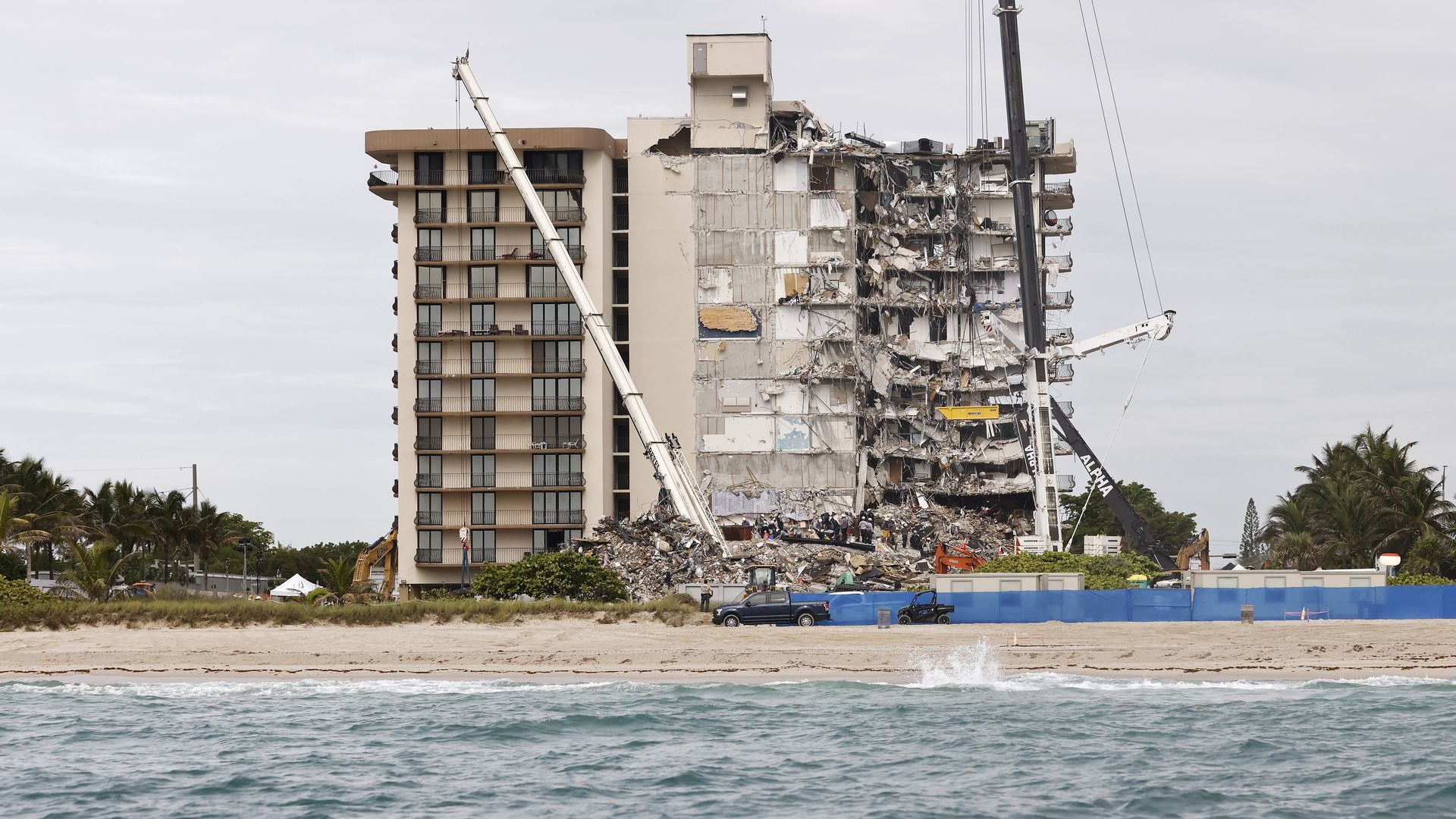 You just got to love the NDP, as this hapless crew love budget breaking FastFerry style mega projects. Remember the FastFerries? The financial stench from that fiasco hung around the neck of the NDP as a fiscal Albatross for over twenty years and you would have thought that they would have learned…………..but no, they are at it again!
The Site c dam is another brazen example example as spiraling costs which has now topped $16 billion, which wind completed, its power will cost far more than wind or solar power. Now the 18 km Langley Expo line extension has escalated from $3.1 billion to $3.95 billion and I know, small potatoes by today's standards, but it will be regional taxpayer's feeling Prime Minister Trudeau's and Premier Horgan's financial largess.
The Langley Expo line extension will cost a whopping $247 million per kilometre to build!
In comparison, the full build, 130 km Leewood Projects, Leewood Study, for a reinstated passenger rail service connecting Vancouver to North Delta, Cloverdale, Langley, Abbotsford, Vedder/Sardis anf Chilliwack, with a maximum of three trains per hour per direction is $1,207,692,027.00) or $8.71 million per km in 2021 dollars.
The Leewood Study would give 122 km more of a transportation route for less than one third the cost of building SkyTrain from Surrey to Langley!
The Horgan government seems to want to top the previous 90′s Glenn Clark, NDP government with mega project cost overruns for vote getting, politically prestigious projects.
Zwei received the following Email from our friend Haveacow, who has done some quick research on the funding issue.
According to an unnamed source of your Vancouver Sun newspaper, the total cost of the project is, get this, $3.95 Billion! (UNCONFIRMED)

*

That price does include 6 new 5 section trainsets (30 cars), a new large capacity yard (The mysterious Yard#4) and I'm assuming integration costs.

*

Keep in mind the new business case has yet to be written. The new federal funding is part of the Covid-19 relief package. The province of B.C. still has to put in its share and Translink's 10%- 20%
*

$1.65 Billion in existing funding from Translink's 10 year vision plan

*

$1.3 Billion in new Federal funding.

*

That leaves around a $1 Billion hole for the Province and Translink to fill.

*

The new business case has to be written and the project must still go out to tender.

*

If the $3.95 Billion price tag is true this line now costs with everything included, this line costs $246,875,000 per km, for how many new riders in 2035? That's a big bill for 62,000 passengers.

*

All being loaded on to a 35 year old line, in desperate need for major ($3) billion dollar upgrades.

*

The Expo Line (prepandemic) was at capacity. Translink has currently only entertained one option to respond to this issue, to buy bigger trains 82 metres long (5 sections long or in layman's terms 5 cars long) to increase its capacity to just 18,000 p/h/d from its current 15,000 p/h/d.

*

Unfortunately,  none of the big upgrades needed are funded. Your downtown tunnel Dunismuir Tunnel is leaking by the way.
Regarding leaking infrastructure the, "………. Dunismuir Tunnel is leaking …………", should raise red flags, as that horrific condo collapse in Miami was preceded by large leaks, as far back as two years.
More on the perils of modern cement construction in the next post.
An election is coming and time to bribe the voters with their own money.
So the the PM, needing cheap politcal points, helps our the premier with $1.3 billion announcement to fulfill his politcal promise made in the last election to Langley voters to extend the Expo line to their city.
Whether this is new funding or just reannounced funding is anyone's guess, but it makes for a nice photo-op.
The announcement is a long term disaster for the region, brought to you by two very fiscally irresponsible politicians.
*
To recap:
*
The Expo and Millennium lines are an unconventional (powered by Linear induction Motors or LIM's) proprietary railway, operating the recently rebranded Movia Automatic Light Metro (MALM). Using Linear Induction Motors (LIM's), the proprietary system cannot operate with any other railway except it small family of seven systems.
MALM is the 6th rebranding of the proprietary railway, first marketed as ICTS and quickly rebranded ALRT for sale to the BC Government because ICTS was deemed as obsolete as an Edsel!
The sale of ALRT to Lavalin, meant another rebranding, ALM and when Lavalin went bankrupt trying to build ALM in Bangkok. Bombardier picked up the remains of ALM at a fire sale price and quickly found how bad it was and by giving it a quick makeover, using their own Innovia body shell to try to make the system salable. Rebranded again as ART and after only four sales (with two having Bombardier and SNC Lavalin involved in corruption charges, ART was included in the Innovia Line with the LIM being a customer add-on.
*
After 15 years of no sales of the LIM powered Innovia model, it was finally rebranded as MALM.
MALM is an orphan system, obsolete by today's standards, which is now owned by Alstom after they purchased Bombardier's troubled rail division.
 MALM can cost up to 10 times that of LRT to construct; costs a minimum of 45% more to operate and being proprietary means maintenance costs are much higher than LRT. Sky/train also lacks capacity and the all important flexibly which is important in the 21st century. Almost 1,000 employees work on the Expo and Millennium Line light metro system. The Canada Line has separate employees being a P-3, lead by SNC Lavalin!
*
A conservative estimate is that SkyTrain light metro network has cost the taxpayers three times more than if LRT was used. In other words, we could have at a light rail network three times larger than the present SkyTrain light metro network.
The announced extension will be a financial albatross around the taxpayer's necks for generations as higher operational and maintenance costs at the Surrey/Langley end will erode present bus services.
SkyTrain also causes more pollution than LRT because of the vast amounts of CO2 produced for making the concrete for the elevated guideway, are more than any pollution savings over the life time of its operation.
*
There is no proof, even after 35 years of service in metro Vancouver, that SkyTrain actually attracts the motorist from the car as any hint of modal shift is non existent as mode share by Transit in Metro Vancouver has been around the 15% mark for almost 50 years!
In an age of unprecedented investment in rail transit systems around the world, not one city has copied Vancouver and not one city has copied Vancouver's exclusive use of a proprietary light metro system for regional transit.
And the damned thing doesn't run in the snow!
The $3.1 billion cost for the line to Langley  is almost twice McCallum's campaign estimate of $1.65 billion.
What we have witnessed by Trudeau's announcement is a crass politcal bribe to voters by continued building with an obsolete light metro system, which has connections to SNC Lavalin, that will cost the taxpayer dearly and completely deny Metro Vancouver and the Fraser Valley of any meaningful transit for at least 3 decades.
Prime Minister Trudeau and Premier Horgan have announced endemic gridlock in the Fraser Valley for decades to come. Well done!
Feds pledge $1.3B to finish Langley SkyTrain extension, funding to plan UBC extension

Posted July 9, 2021

Prime Minister Justin Trudeau has announced federal funding for the Surrey to Langley SkyTrain project.

Speaking in Surrey, B.C. on Friday, Trudeau said the federal government will provide up to $1.3 billion dollars for the Surrey to Langley SkyTrain extension.

This includes an elevated extension of 16 kilometres and eight stations.

"This will cut commute times and make your lives easier," Trudeau said.

He also said the federal government will invest up to 40 per cent for the SkyTrain extension from Arbutus to UBC.

Trudeau said this was a second big day of announcements for British Columbians, following the news about $10 a day child care on Thursday.

Joining Trudeau was Minister of Infrastructure and Communities Catherine McKenna, British Columbia Premier John Horgan, British Columbia Minister of Transportation and Infrastructure Rob Fleming, British Columbia Minister of Environment and Climate Change Strategy George Heyman, Surrey Mayor Doug McCallum, City of Langley Mayor Val van den Broek, and TransLink Interim CEO Gigi Chen-Kuo.

This federal funding was the third piece of the project needed. Provincial and TransLink portions of the SkyTrain project have already been committed.

Current funding for the Surrey-Langley SkyTrain expansion will only take the line six stops from King George Station to 166th Street in Surrey's Fleetwood neighbourhood.

Langley Mayor Val van den Broek said in June the final piece of the puzzle to get the trains out to 203 Street in her city is a funding commitment from the federal government.
Ah, the poor futurists, their utopia of driverless buses have had a major setback, as a three year test in Vienna has ended with a;
Unsuitable for use in practice.
Paris also had an unsuccessful trial that ended in 2019.
For all those clamoring for autonomous buses, cars and trucks, please take note, the proverbial, rain, snow and sleet, combined with fog, wind and even daisies caused the buses to be driven in manual.
From Zwei's point of view, would not the investment in autonomous buses be better spent in designing better and more unfriendly buses?
Autonomous bus does not prove itself in Vienna After three years, Vienna ends its project with autonomous buses from NAVYA. Conclusion: Unsuitable for use in practice.

The state of the art in self-propelled shuttles is not sufficient for use in everyday life. This is the conclusion drawn by Wiener Linien, the largest public transport operator in Austria's capital, after three years of test operation: "The project has shown that the road to autonomous driving in local passenger transport is still a long one." On Wednesday, the autonomous buses of the navya company rolled for the last time through the young district of Seestadt north of the Danube. Since April 2018, the two shuttle buses have been used first in a garage and on a university campus and then from June 2019 in public passenger test operation in Seestadt. More than 12,000 kilometres were driven at a maximum of 20 km/h and more than 8,000 passengers were transported. Without the coronavirus pandemic, even more people would certainly be driving, even if autonomous driving can lead to nausea.

Wiener Linien diplomatically calls the result "mixed": "Both in summer and in winter there are still weather-related problems. Strong winds as well as light snowfall, heavy rain or fog ensure that the e-buses have to be controlled manually. For the continuous use of the vehicles on a regular basis, the market still has to cope with numerous tasks." The project website has already been removed, a follow-up project is not planned. Ideal test field The Seestadt would be ideal for the slow autonomously driving buses. Urban planners have deliberately left a lot of space and at the same time given cars little space. "The use case in Seestadt was a perfect environment for NAVYA to test the autonomous buses," said NAVYA Sales Manager Jean-Michel Boëz, "Our buses are ideal for new neighborhoods where there is a need for public transport and space for cars is deliberately reduced."

*

However, a young district brings with it that something is constantly changing. Therefore, NAVYA had to constantly re-record the route used and even try to predict new conditions. "The environment itself was a challenge, as it was constantly changing due to construction work, etc., causing our team to continuously adapt the route, as well as predicting future work to ensure the smoothest possible operation," boëz explained. No flowers, more asphalt The extent of the problem was already evident during the first autonomous test drives in April 2018: the track had been mapped in March, when it was still cold in Vienna. Two weeks later it was warm, and the buses always stopped automatically in the same place. Only after some searching was the "obstacle" found: Daisies had grown from a column in the road surface. This disturbed the artificial intelligence of the autonomous vehicle.